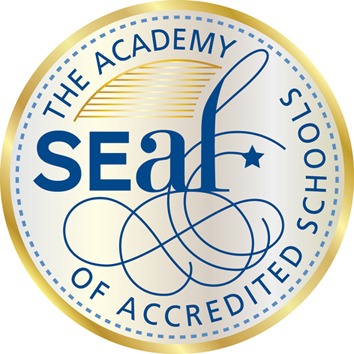 SELECT ENTRY ACCELERATED LEARNING
The SELECT ENTRY ACCELERATED LEARNING program is designed to cater for the special educational needs of gifted and highly able students.
CURRICULUM ACCELERATION
Students in the SEAL program experience the full breath of curriculum offered at the college, however, they move through their learning at a faster pace. This method of curriculum acceleration is called telescoping. Telescoping is when a group of students complete several years of the school's curriculum in less time. For example, Years 7, 8, 9 and 10 are completed in a total of three, rather than four years. In a 'telescoped' curriculum material is not 'skipped' but students move more speedily through all material. In this way, the needs of gifted and high potential students are met by eliminating repetition and considerably increasing the pace of instruction.
SEAL students may commence a VCE subject in year 10, which allows them to experience VCE early and opens the possibility of studying six year 12 subjects; the maximum number from which their ATAR is calculated.
Students applying for entry into the SEAL program at Gladstone Park Secondary College must also complete an Application for Year 7 Placement 2021 form.  This form, and further information on applying for enrolment at the school can be found here. 
IMPORTANT DATES FOR SEAL 2021
Closing dates for applications (including payment) Monday 25th May 2020
SEAL testing day Saturday 30th May 2020 (test conducted online)
SEAL brochure available to view  Click here
SEAL Information for parents Click here
To register for the SEAL testing Click on the link below: