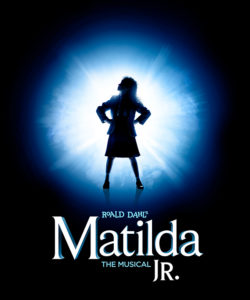 'Matilda the Musical Jr.' is the stage adaptation of Roald Dahl's beloved children's novel and movie from the 90's. The music was composed by Tim Minchin an Aussie Icon! While the setting of a school is familiar to our students, we know their teachers are nothing like Miss Trunchbull!  The many characters allowed for a range of fresh faces to take on lead roles and ensured our experienced students had the parts to suit their talents. This year was the first since 2019 we were able to finally perform a show due to Covid lockdowns and restrictions, our cast and crew were thrilled to be able to perform this wonderful show to very appreciative audiences.   
Auditions for the show were held in February with many new students welcomed into the cast, the production team were most impressed with the dedication and talent shown by our students. It is always bittersweet to say goodbye to our talented and year 12 students in their final production, it is with much pride that we watch them develop their talents over the years and become such wonderful role models for our younger students.
A school production of this size would not go ahead without the tireless efforts of our dedicated staff, in particular Tyson Richardson, Luke Condello, Omar Moustafa, Jane Carfi, Leah Kemp, Wendy Van Dyk, Con Zanetidis, Roger Centofanti, Glen Johnson, Sebastian Fiore, Georgia Stewart and Joanne Carvalho. We would also like to thank GSL Sound and Lighting who once again provided us with their expertise, which always contributes to the smooth running of the show and the parents and families of our talented cast for supporting them and the school during this production.